Dr. Elizabeth Arkush becomes the new Center Director
September 23, 2022
News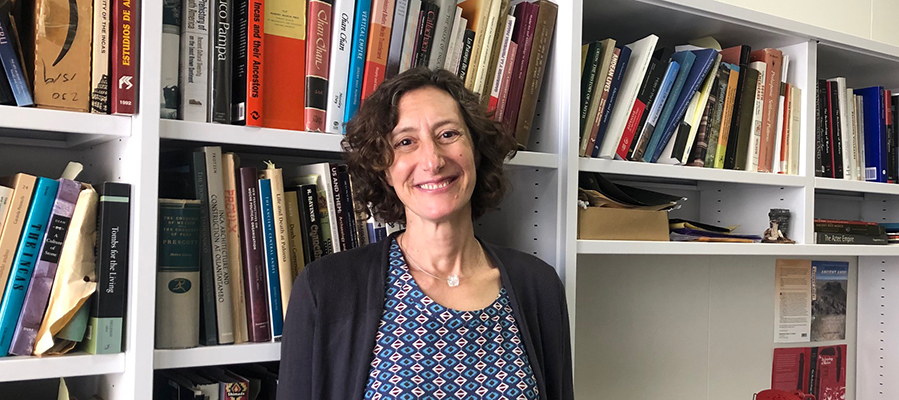 The Center for Comparative Archaeology marks a new chapter with the transition from long-term Center Director Dr. Robert Drennan to Dr. Elizabeth (Liz) Arkush.
Statement from the new CCA Director
This is an exciting time for archaeology at Pitt. Our faculty is gaining two new archaeologists, Steven Goldstein and Dela Kuma, and a bioarchaeologist, Jennifer Muller. Our Ph.D. program continues to welcome and support promising junior scholars of archaeology. Over the summer, many of us, including myself, were able to return to fieldwork for the first time in two years. I came back from Peru rejuvenated and reminded of why I love archaeology.
As incoming Director of the Center for Comparative Archaeology, I hope to amplify the impact and vibrancy of an archaeology program that has long been a recognized strength at Pitt. My aim as Director is to nourish the existing talent and energy of our outstanding faculty, graduate students, and affiliates in archaeology, allowing their ideas and initiative to stretch further and have more impact both within and beyond our university. In addition, I want to help welcome undergraduate students into archaeological research, whether through field schools and other field experiences or through contributing to faculty research projects and archaeological data management during the academic year. Most of the new CCA initiatives this year were designed with these two goals in mind.
The Center for Comparative Archaeology has a long history already, and there is a sizeable legacy of accomplishments to build upon. Under Dr. Robert (Dick) Drennan's able leadership the CCA supported scores of graduate fellows, published dozens of books, and created the Comparative Archaeology Database. While our longstanding program of postdoctoral Visting Scholars succumbed to budgetary pressures during the pandemic, these other CCA programs will continue, and I hope to build on them to enhance their strengths while staying true to the original mission of the CCA. In this I feel especially lucky to count on the deep competence and talent of incoming CCA Associate Director Alex Martín and Managing Editor Adriana Maguiña-Ugarte. While it may not be possible to fill Dr. Drennan's big shoes, having served as Associate Director of the CCA for the last 3 years, at least I know what I'm in for!